Mobile Concrete Block Machines
Mobile Concrete Block Machines
Mobile concrete block machines are an indispensable piece of equipment for companies in the concrete block industry. These machines are designed to be easily transported to different job sites, allowing companies to produce concrete blocks on site.
We at Josef Rath GmbH offer a wide range of mobile concrete block machines for the needs of companies of all sizes. Our machines are designed for high efficiency and productivity, so companies can increase their output and reduce costs.
One of the main advantages of mobile concrete block machines is their versatility. They can be used for a variety of applications including building construction, road construction and landscaping projects. They are also ideal for companies operating in remote areas, as they can be transported to the job site and set up quickly and easily.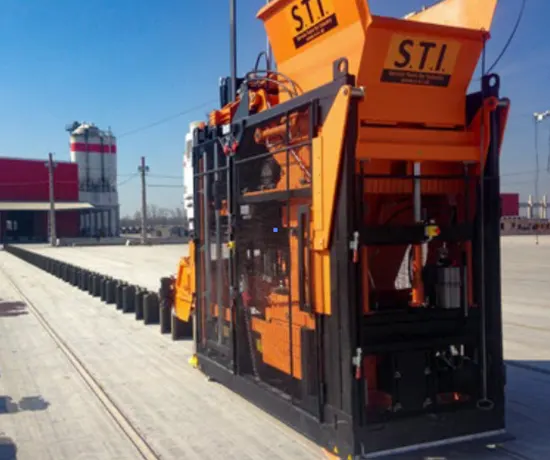 Our used mobile concrete block making machines are easy to operate and maintain, making them a popular choice for businesses of all sizes. They are equipped with the latest technology and have high-quality components that ensure a long service life.
At Josef Rath GmbH we feel obliged to offer our customers used mobile concrete block machines of the highest quality. Contact us today to learn more about how our mobile concrete block making machines can help you succeed in your business.
Mobile Concrete Block Machines